MEXICO CITY, MEXICO
NEW NATIONAL ORGANIZATION FOR MEXICO OPENS ITS DOORS IN THE CITY OF PALACES
JULY 10, 2010
A world-class capital and icon of culture and tolerance welcomes the Church of Scientology to its new home.
Seven thousand Scientologists and their guests gathered on July 10, 2010, to celebrate the grand opening of Latin America's first Ideal Organization of Scientology, located in the heart of Mexico City. The ecclesiastical leader of the Scientology religion and Chairman of the Board of Religious Technology Center, Mr. David Miscavige, presided at the historic ceremony, welcoming those in attendance to their new National Organization in this City of Palaces.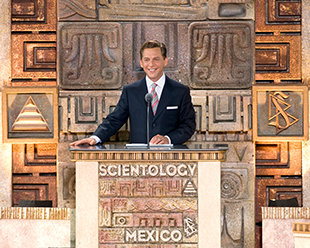 The ceremony marked the conclusion of a full-scale reconstruction and design of Mexico City's Juarez Building. Directly adjacent to the Fine Arts Palace and neighboring the National Supreme Court, the National Bank and the National Palace, it stands as a six-story contemporary cultural landmark. Now fully reconfigured to accommodate Scientology religious services, the building also includes an extensive Public Information Center with multimedia displays presenting and illustrating Scientology beliefs, the life of its Founder, L. Ron Hubbard, and its many social betterment and outreach programs.
Describing the positive impact of Scientology organizations on the communities they serve, Mr. Miscavige addressed the assembled crowd:
"Take this Ideal Organization and use it for all it is intended.
"You say there is drug abuse out there? Well, you now have the wherewithal to ignite a 'drug-free movement' more potent than anything littered along trafficking lanes.
"You say there is criminality and cruelty out there? Well, you now have The Way to Happiness to rebuild self-respect and revivify the goodness within every human being.
"Then again, you say there is aching poverty and misery across this city? Well, you now have technologies for learning and literacy—from which comes prosperity and abundance."
Also commemorating the occasion and expressing its significance to their country were leaders from diverse fields in this Central American nation.
Mr. Alejandro Rojas Dias Duran, Secretary of Tourism for the City of Mexico, stated on behalf of the city: "We are confident that Scientology Mexico will positively contribute and plant a seed of the fundamental values of humanity so that people of all ages, races and creeds can create a new future toward achieving a new civilization of peace and prosperity without criminality, violence and without drugs."
The Honorable Ricardo Guzman Wolffer, Federal Court of Appeals Judge and renowned author, expressed the importance of Scientology to the future of Mexico and the world: "Today we open the doors of this beautiful new Scientology Organization, which I see as a commitment to take L. Ronald Hubbard's message to everyone. I am of the idea that it is through individual change that one can change the world. This Ideal Organization gives everyone the chance to learn the truth within. It is the entrance to a new bright future."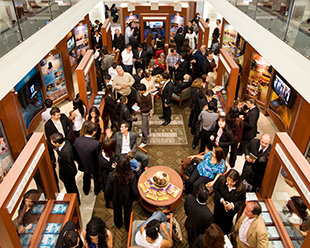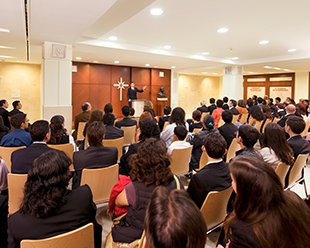 Dr. Jesus Corona Osornio, Doctor of Religious Philosophy and author, also addressed those packing the streets and sidewalks before 85 Juarez Avenue. "This new Scientology Organization," he said, "represents the emerging, multicultural Mexico of today. Mr. Hubbard took a very novel, revolutionary approach to spirituality. As an engineer, he employed highly precise technological tools to illuminate spiritual phenomena. The result is a definitive resolution between science and religion. In doing so, he salvaged religion. Spirituality lives in the 21st century and in that regard, Mr. Hubbard has made one of history's greatest contributions to mankind."
Ms. Laura Chapa, Senior Advisor for Special Education to the Federal Ministry of Education of Mexico, further spoke of the solutions Scientology offers: "I believe that with the opening of this new Organization, leaders of all sectors of society will have the same realization I had: that you have the solution. And so I also believe that what will come from this new Organization is a turning point for our nation."
In closing the dedication ceremonies, Mr. Miscavige said to the crowd of thousands: "I cordially invite you to step across that threshold and consider what's waiting inside. For therein lies not only all I referenced for a drug-free, crime-free, literate and prosperous Mexico, but all else to spark that revolution of the spirit for which Mexico has been waiting so long."
With those words, and joined by local Scientologists who led the drive to build the new National Organization, Mr. Miscavige cut the ribbon, ushering in a new era for cultural change and freedom in Latin America.