PREVENTION RESOURCE CENTER
An ounce of prevention is worth a ton of cure.
This resource center was created to provide basic information about what you can do to help keep yourself and others well.
All materials, including booklets and signage, are downloadable.
We encourage you to use and share this information with others.
Even though we are all keeping our distance, we are all in this together.
WATCH THE VIDEO
How to Keep Yourself & Others Well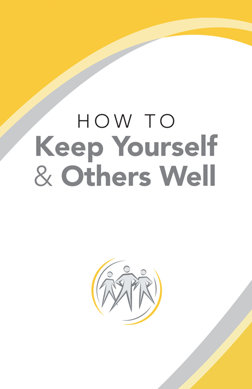 EMAIL THIS GUIDE TO A FRIEND
ADDITIONAL RESOURCES
Download and print these signs for your home and/or essential business.
SOLUTIONS FOR A DANGEROUS ENVIRONMENT