CHURCHES OF SCIENTOLOGY
AROUND THE WORLD
At the forefront of the greatest era of expansion in Scientology history stand new Ideal Organizations opening in major cities and cultural centers world over.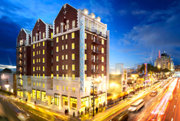 Los Angeles, CA
Church of Scientology Information Center
6724 Hollywood Blvd.
Los Angeles, CA 90028
(323) 953-3485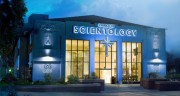 Los Angeles, CA
Church of Scientology of Los Angeles
4810 W Sunset Blvd.
Los Angeles, CA 90027
(323) 953-3200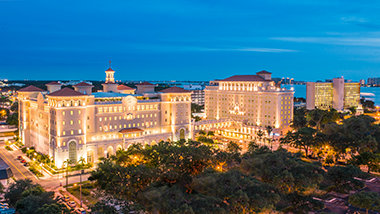 Nowhere is the growth of the Scientology religion more in evidence than at Flag, its spiritual headquarters in Clearwater, Florida. Planned to ensure the most important Scientology religious retreat continues to meet the increasing need for its services, what began with a single property in 1975 now spans a complex of some 50 buildings over a nine-mile grid, totaling upwards of two million square feet.
READ MORE »
The
Freewinds
began service as a Church of Scientology religious retreat in 1988. The 440-foot motor vessel provided a distraction-free environment for parishioners to study and experience the highest level of spiritual counseling available in the Scientology religion.
READ MORE »