Narconon Center Opens on Awe-inspiring Mountain Peak Atop Majestic Ojai, California
Spectacular 43-acre estate is a secluded jewel surrounded by vistas that seem to stretch forever, to provide Narconon's acclaimed drug rehabilitation services to artists and leaders in society. The September 13 opening was made possible by generous contributions from members of the International Association of Scientologists.
The exquisite new Narconon center in Ojai, California, was dedicated Sunday, September 13, offering personalized care to individuals with drug or alcohol problems. The stunning 43-acre hilltop estate's glorious 360-degree panoramic views stretch from the Ojai Valley to the Pacific Ocean.
Narconon Ojai's privacy, comfort and structure assist those seeking help to overcome their addiction. The facility is ideally suited to provide Narconon drug rehabilitation services, based on the discoveries and writings of Scientology Founder L. Ron Hubbard.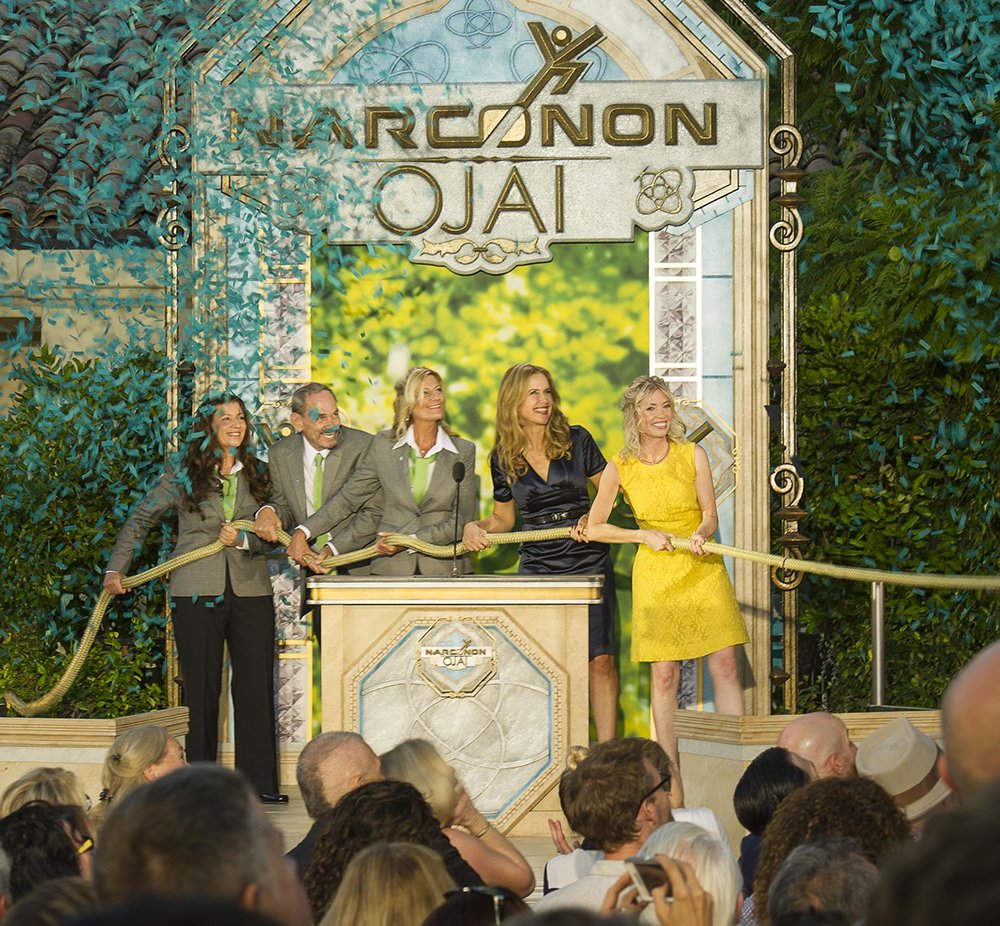 Guests arrived for a private reception followed by a grand opening ceremony officiated by the Executive Director of the Association for Better Living and Education International (ABLE). Welcoming the guests, she told them, "Today, Narconon is a global leader in drug and alcohol rehabilitation and its sole purpose is to help people lead drug-free lives. This is an era of tremendous expansion for the Narconon network and the opening of Narconon Ojai is an important step in accomplishing its mission. Step inside these doors and you enter an environment dedicated to one thing: helping people overcome addiction—for good."

Narconon Ojai Executive Director Ms. Kathy Dion has been helping addicts recover through Narconon for 15 years. "I am sure most people here today have either heard of, or seen firsthand, the trap that ensues when someone goes down the dark road of drug addiction. But we have the answer at Narconon," she said. "Today as we gather here on this beautiful mountaintop, often referred to as Heaven, we have a facility where we can serve people in need of a program delivered in privacy and seclusion—to restore to them the courage to face life without drugs or alcohol and remain drug-free."
Taking the stage was longtime Narconon supporter Ms. Kelly Preston—who has for many years dreamed of having a Narconon as perfectly suited to artists as this one is. She expressed the significance of this day when she said, "Year after year we are losing our artists and colleagues we've worked with—often at too young an age. To make the tragedy even more distinct is the fact that we do have the solution that could have turned those lives around. We just haven't had the location to deliver it. Until now. You don't have to 'always' be a drug addict. You don't have to 'always' be an alcoholic. That's a lie. Our program works. And you can have a new life."
With its secluded and aesthetically arresting locale some 85 miles northwest of Los Angeles, Narconon Ojai provides a unique drug rehabilitation program to those seeking to overcome their addiction. Narconon staff are on hand to assist with 24-hour help to ease the difficult transition off drugs and see that those participating in the program take away the tools to lead successful drug-free lives.
_________________
For nearly 50 years, Narconon has saved the lives of countless individuals who were thought lost to substance abuse forever. Its mission is to provide an effective path for drug abuse rehabilitation and to assist society in reversing the scourge of drug abuse worldwide.
Narconon addresses those in the program as "students" rather than "addicts" or "victims," and its sole purpose is to give people the tools to get off of drugs for good and live lives free of all narcotics. Every detail is considered to give students the stability and comfort they need to help free them from addiction and rebuild their lives without drugs.
The Narconon program begins with a drug-free, nonmedical withdrawal process designed to assist the individual in kicking a dependence on drugs as rapidly and comfortably as possible. It is followed by a distinctive method of detoxification, specifically geared to help drug users eliminate the residues that drive cravings while at the same time supporting the body with supplements. The final component of the program is a series of Life Skills Courses that furnish students the tools needed to remain drug-free throughout their lifetime.
Harnessing the power of audiovisual tools to bypass literacy barriers and increase understanding, 23 instructional films in 29 dialects and languages have been created for the various parts of the Narconon program.
The grand opening of the incomparable new Narconon Ojai was made possible by generous contributions from members of the International Association of Scientologists. It is the fourth in a series of model Narconons opened over the past two weeks. Continental Narconon Europe and Narconon United Kingdom opened Saturday, September 5, and just yesterday was the dedication of Narconon Latin America in Mexico—serving the 21 nations of Latin America.
Narconon centers operate today in some 23 countries on six continents. For more information, visit narconon.org.